As the capital of Vietnam for almost a thousand years, Hanoi is considered one of the main cultural centers of Vietnam. In 2015, Hanoi ranks #4 in TripAdvisor's list of the World's Best Destinations.
Even when the nation's capital moved to Huế under the Nguyễn Dynasty in 1802, the city of Hanoi continued to flourish, especially after the French took control in 1888 and modeled the city's architecture to their tastes, lending an important aesthetic to the city's rich stylistic heritage.
The city hosts more cultural sites than any other city in Vietnam, and boasts more than 1,000 years of history; that of the past few hundred years has been well preserved.
Hanoi is a very picturesque city, the metropolis sometimes dubbed the Paris of the East. With its tree-fringed boulevards, more than two dozen lakes and thousands of French colonial-era buildings.
Your holiday companions here: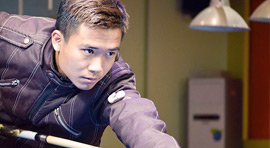 Lee
Hanoi, Vietnam