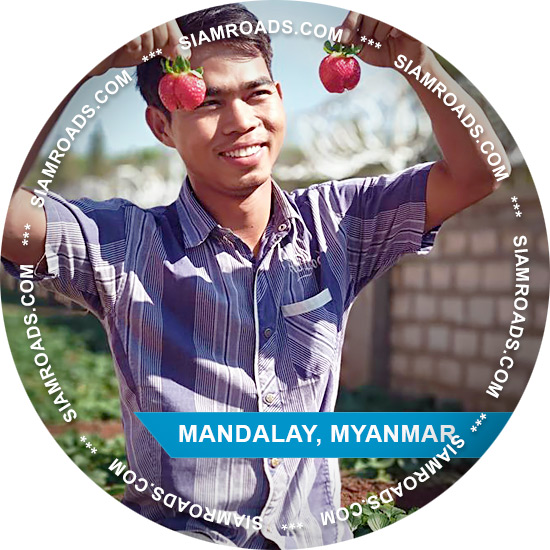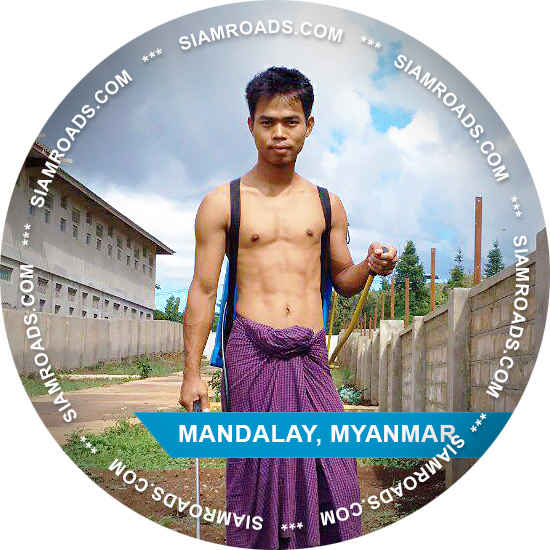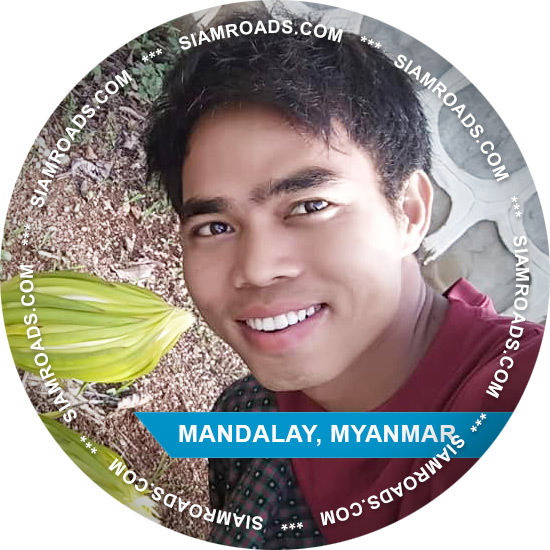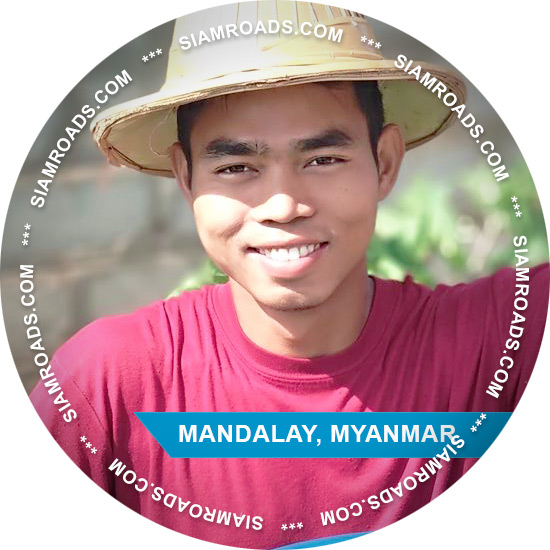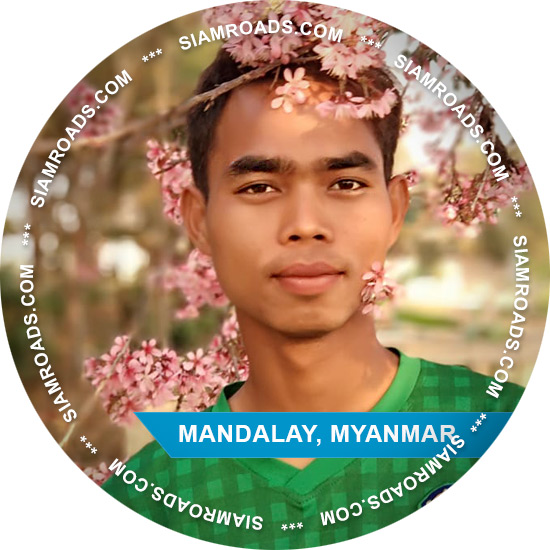 Hello and Welcome to Myanmar.
I am John, 27 years old new guide and companion from Siamroads.com. I'm living in Mandalay and I would like to serve you as a private tourist guide around the city.

I can speak English and Burmese. I like reading, watching movies and discussions with friends. I am waiting for you to be your companion on the journey. Welcome to Mandalay, Myanmar.

Your John
Book my service in Mandalay and around:
I'm busy at days marked like this: 17 (booking is not possible), days marked 15 are my "day off". At such days please choose another day or another companion.
For booking please choose Service (Day, Night or Day + Night tour), then day in calendar and then time when you want to start tour.
IMPORTANT: After clicking "Submit" don't close this page, please wait until message "Thank you!" will appears. It may take about 30-40 sec.
Book me here:
Other companions and guides in Myanmar: